M.com international-business
Courses
Our curriculum is designed so that you can learn to work in cross-cultural teams, develop unique leadership skills, and understand how one can excel their future.
---
About the Course
Full time 2 year M.Com programme offering an innovative curriculum,
tailored to suit you.
Lead and thrive in today's global business world.
The delivery and content of every course are always relevant to current
business environment.
Our non-traditional approach is gaining recognition in educational field.
We bestow an opportunity to connect with people around the globe
Professional Add-Ons
Introducing you with a new tech that seeks to improve and automate the delivery and use of financial services. Financial services institutions offered a variety of services under a single umbrella through Fintech which includes different sectors and industries such as education, retail banking, fund raising and nonprofit, and investment management to name a few. Fintech now describes a variety of financial activities, such as money transfers, depositing a check with your smartphone, bypassing a bank branch to apply for credit, raising money for a business startup, or managing your investments, generally without the assistance of a person. Fintech is also being leveraged to fight fraud by leveraging information about payment history to flag transactions that are outside the norm. Trends toward mobile banking, increased information, data, and more accurate analytics and decentralization of access will create opportunities for all those who are expertise in Fintech.
Opening you the world where blend of mathematics, business acumen, tools, algorithms and machine learning techniques, which helps us in finding out the hidden insights or patterns from raw data which can be of major use in the formation of big business decisions. With the amount of data that is being generated and the evolution in the field of Analytics, Data Science has turned out to be a necessity for companies. This certification program is delivered by industry experts in both classroom & online training mode and includes tons of hands-on projects to help you develop professional level competency. This value-addition course helps candidates from different technical or quantitative background like Engineering, Finance, Maths, Statistics, Business Management and commerce to start to their career in the field of Data Science and Machine Learning skills
M.com international-business Courses
Financial technology (better known as Fintech) is used to describe new tech that seeks to improve ....
Trainings & Placements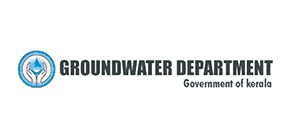 Recognition's and Add-ons