B.Com Logistics Management
Courses
Opening you a chance to become leaders.
Logistics enterprise management solutions helps managing pick-ups and deliveries with Optimal Supply Chain Visibility, speed and precision. The line between disorder and order lies in logistics ,so behind every great leaders,there is an even greater logistician.You are equipped to develop and apply analytical techniques to design and operate integrated supply chains.
AIMS is introducing you with the most promising future for young professionals.
Internationally accepted high profile degree programme opens you with careers on Govt, Quasi govt and private companies.
Collaborate with AIMS and boost your managerial potential and be the leaders exploring the world's logistic hub
Get brightened to empower global supply chains.
Our course covers warehouse management system(WMO), Order management system(OMS), Freight management system(FMS) and Transport Management System(TMS)
---
About the Course
B.Com finance and taxation is a 3 year degree course it prepare students for a professional qualification in taxation, finance and accounting and provides a solid base in the field of taxation, accounting and finance, thus making it easier to acquire a leadership management role in the financial sector.
In this program students are taught tax procedures and essentials, along with other commercial subjects. It is beneficial for students who want to work in Accounts or Tax department of any company or those who want to start their own tax consultancy firm.
Professional Add-Ons
Introducing you with a new tech that seeks to improve and automate the delivery and use of financial services. Financial services institutions offered a variety of services under a single umbrella through Fintech which includes different sectors and industries such as education, retail banking, fund raising and nonprofit, and investment management to name a few. Fintech now describes a variety of financial activities, such as money transfers, depositing a check with your smartphone, bypassing a bank branch to apply for credit, raising money for a business startup, or managing your investments, generally without the assistance of a person. Fintech is also being leveraged to fight fraud by leveraging information about payment history to flag transactions that are outside the norm. Trends toward mobile banking, increased information, data, and more accurate analytics and decentralization of access will create opportunities for all those who are expertise in Fintech.
Opening you the world where blend of mathematics, business acumen, tools, algorithms and machine learning techniques, which helps us in finding out the hidden insights or patterns from raw data which can be of major use in the formation of big business decisions. With the amount of data that is being generated and the evolution in the field of Analytics, Data Science has turned out to be a necessity for companies. This certification program is delivered by industry experts in both classroom & online training mode and includes tons of hands-on projects to help you develop professional level competency. This value-addition course helps candidates from different technical or quantitative background like Engineering, Finance, Maths, Statistics, Business Management and commerce to start to their career in the field of Data Science and Machine Learning skills
B.Com Logistics Management Courses
Financial technology (better known as Fintech) is used to describe new tech that seeks to improve ....
Trainings & Placements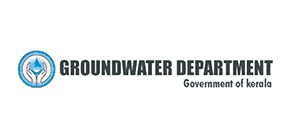 Recognition's and Add-ons